– Kindly find below HR Openings with different locations. All vacancies are #helpinghand. (Date Posted: 11-Nov-2022)
– We have shared this as received. You can check first and apply directly. (E-mail/Call/Whatsapp)
– To get regular job updates, fill out form: https://forms.gle/Wy5BaQLCYCVxVm2M7
HR Trainee/Executive – Meghalaya
Amrit Cement Limited.
Experience: 0 – 5 Years
Key Skills: Scheduling Interview, Employee life cycle, Recruitment. Job description HR, Recruitment, Payroll, Onboarding, Induction, Scheduling Interview, Employee life cycle management, Employee engagement, Grievance handling
Fresher also can apply.
Education B.A in Any Specialization
Interested candidates may apply recruitment.ho@amritcement.in
Note: Mention subject line as "CV for HR Trainee"
Urgent requirement for HR Officer for Vadodara
Qualification MSW
Experience 1-2 years
Please send CV on m02dshah6518@yahoo.com
Requirement for HR department – Ahmedabad (Moraiya)
Apprentice- 1 Zydus lifescience
Stipend- upto 12k
Qualifications- MBA /MHRM/MSW freshers
Please note- candidates currently pursuing Master shouldnt apply.
Please drop your resume on aishwarya.thakkar@zyduslife.com
Based on perofrmance can be confirmed full time
HR executive – Ambattur
Position -1
Gender-Female only
Experience: 01year
Type company: Commercial Vehicle control system
Share resume my whatsApp:9500339356
HR Manager – Ghaziabad
Steel Mfg. Plant
10-15yrs exp, preference working with Steel mfg. units
Salary ; 12-14lpa
Role ; To Manage HR operations of the plant – Recruitment, IR, Administration, Compliance, Contractors, Labour, Factory etc.
CV: hr@eramanpower.com
HR Assistant (Off Roll) Johnson Lifts pvt ltd – Annanagar, Chennai
Salary: Best in Industry
Qualification :MBA/MSW Freshers or any UG HR
Exp: minimum 1 year Experience
Mobile: +917338865100,+91 9566154147 & 7200250807
Preferably: Male Candidates only
HR Executive – C G Road, Ahmedabad
Education and Experience: MBA Fresher OR Any Graduate with min 6 months of recruitment Experience
Salary: Rs. 10000 to 25000/- subject to experience
Job Role: Recruitment On Boarding/ Joining/ Induction & Orientation/ Training Employee Engagement/ Employee Retention Attendance, Payroll n Salary Processing Exit Interview
Pls share your resume on in: sunil@thinkresource.in OR whatsapp: 8591703622
Executive HR for Ahmedabad (Prahladnagar) Office – Advantmed is Hiring for HR Operations Profile !!
Experience: 6 months as HR Generalist/ Fresher can be considered
Local Candidates will be given preference
Good written and verbal communication
MBA HR will be an added advantage
This will be a *Work From Office* role
5 days Working and day shift job
Interested candidates can share their profiles on bhavin.lad@advantmed.com
Requirement of HRBP Officer at Executive Designation – Bhachau, Kutch
Company Name: *Aarti Industries Limited
Experience : Min 2 Years in Capability Building, Training and Development
Education/ Qualification : Graduate in any Discipline and MBA/MHRM/ PG Diploma- HR. Throughout 60%
Interested candidates may send the CV on satish.beniwal@aarti-industries.com
Hiring For HR Generalist – Kheda
Min 4 to 8 yrs same experience as Generalist in Recruitment atleast 2 yrs ( Manufacturing Recruitment Experience preferred)
Graduate male / female candidates applicable
Candidates must be from Kheda/ Nadiad or Narol/ Isanpur/ Vatva
Salary package upto 8 LPA
Share your updated resume on hraayushshah@gmail.com or fill this form *https://bit.ly/3SThME1*
Looking for Executive – HR (Recruitment & On boarding) – Chinchwad, Pune
Experience – 2-3 years
Qualification: MBA HR
Functional Area: End to end recruitment, Onboarding, Joining formalities etc.
Please send profiles at vrushali.raut@kineticindia.com
HOCCO IS HIRING – Executive HR – Sindhubhavan Road, Ahmedabad
Candidate must have experience in HR statutory compliance, good command in MS excel with 3-4 years experience
CTC Budget: 3 lac per annum
Interested candidate may apply at rajendra.suthar@hocco.in or 9909004008
HR Executive – Mahuva, Bhavnagar
Qualification: Commerce Graduate, MBA-HR, MHRD, MSW
Salary: 20k to 25k
Experience: 1+ year Time office, Payroll, MIS Data Preparation, General Administration etc
Interested candidates please forward your updated CV on +917211100652
Looking for female HR Executive / Sr. HR Executive – Halol
Machine tool industry who can join immediately
Transportation is available from baroda, canteen
Experience: 3-5 years experience mainly in recruitment, ISO documents, training and development, and other HR activities
Education: MSW, MHRM, any PG course in HR CTC: hike on current CTC
Interested candidates can send their CVS on hrd_brd@pmtmachines.com
Urgent requirement – HR Asst./Exec.– 01 post – GIDC Chhatral
SS manufacturing company
1-2 Years Experience
Graduate Salary -15k to 20k
Interested candidate send CV on : hr@mangalamalloys.com
Location: Mangalam Alloys Ltd. Plot No. 3122 to 3126 GIDC Ph-3, Chhatral, Ta. Kalol, Dist. Gandhinagar Pin-382729
HR Manager in *Renowned school of Surat (Sarthana jakat naka)
Need a strong personality with 4-5 years of experience in HR and recruitment.
Should be able to handle the team.
Male / female both can apply.
Job timing:* 8.00 to 5.00
Salary :* upto 30k.
Interested can share their CVs on hr.recruiter.surat@gmail.com
HR executive near Dahegam, Ahmedabad
Required experience 2+years
Handle Time office, Prepare payroll in excel, Joining and relieving formalities, Advance and pending salary payment, PF, ESI related work, Colony management, Ready to work in Day and night shift, Knowledge of Excel formula
Facility: Accommodation in staff colony
CTC 15 to 20000/- , depends upon interview
Share resume on hr@rudracottex.com
SR. Talent Acquisition (NBFC | BFSI | Insurance | FinTech) – Ahmedabad | Bangalore
Experience: 5 – 7 Years
Salary – Good hike on current
Apply on : tejas.patel@lendingkart.com
WhatsApp on – 8140207176
HR Manager for Vetrina Healthcare Pvt Ltd – Katraj
Qualification : MBA-HR/ MPM
Experience :* 5+ Yrs relevant experience in employee life cycle like Recruitments, Payroll Management, Statutory Compliances, Performance Management System, Training and Development, Employee Engagement etc.
Salary: Rs.30,000/- to Rs.50,000/-
Notice Period: Immediate Joiner preferred
Interested candidates pl send updated resume on pratibha@vetrinahealthcare.com or call on Pratibha – 7447467459
HR Executive( Female only) – Vadodara
Experience- 3-4 years
Joining- Immediate (PF, ESIC, PAYROLL etc. knowledge must)
Interested Candidates can contact 9624019501. Reference- Neha Parekh
Manager/Asst. Manager HR Position – Ahmedabad
Company Business – Manufacturers of PEB Buildings
Business turnover – 150 Cr
Experience – 7+ Years experience in to Generalist Function
Industry – PEB/Fabrication unit
Package – Up to 9 LPA
Location – Bopal, Nr. SP Ring Road
Interested candidate can share cv at nilesh.d@aerolam.com
HR Recruiter – Surat
Experience- 5 to 7 years
Preferred industry- Any
Key skill – Good verbal communication in English
Salary – open for right candidate
Company – KP Group
If any one interested for the same please share your CV on hr.kpark@kpgroup.co
HR Executive – Mysore
Experience : 1-2 years
Qualification : Graduate/Post graduate
CTC : 2.5 to 3.5 LPA
Job Description: • Performance Management • Compensation and benefits management • Payroll management and statutory compliance
Rajvansh – 9035807747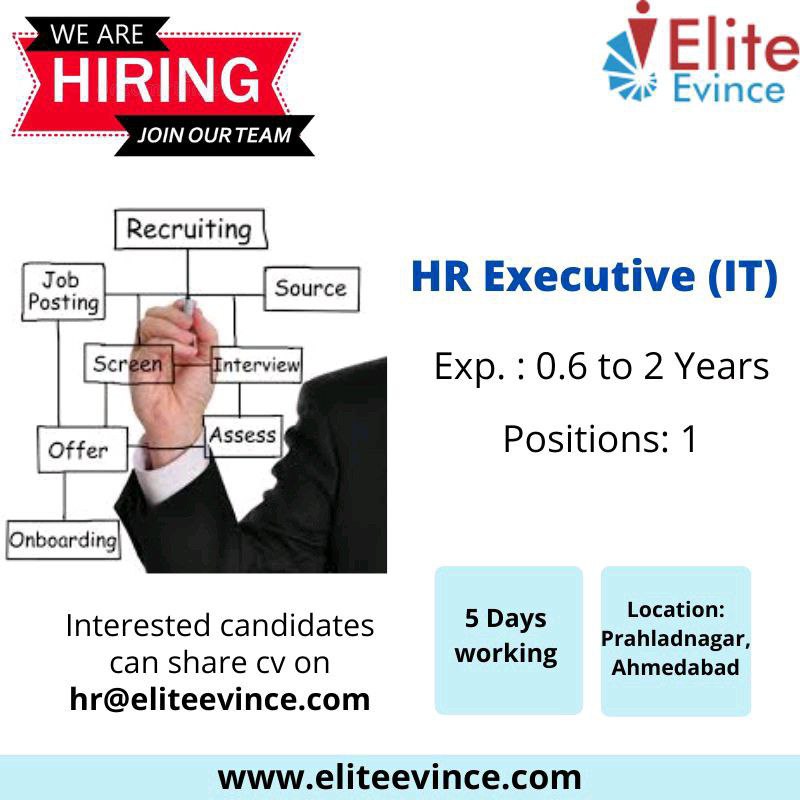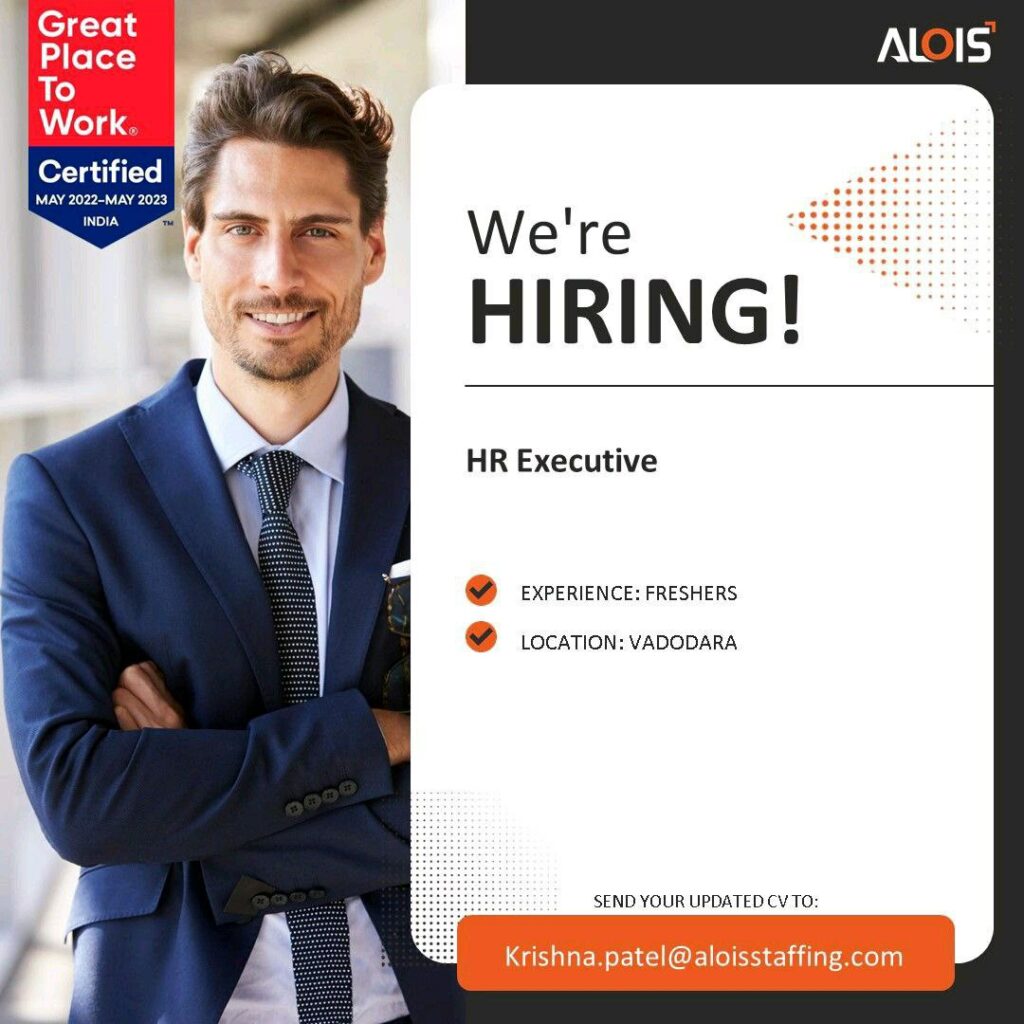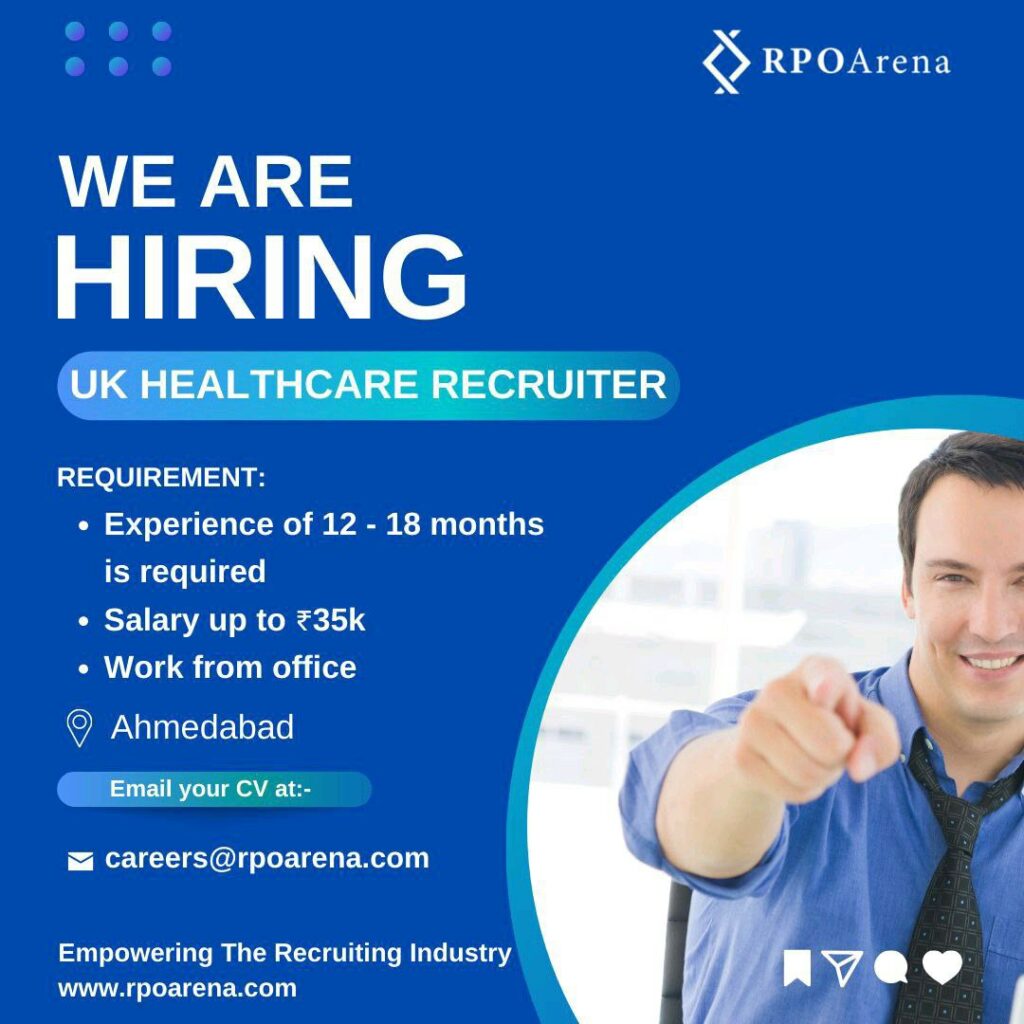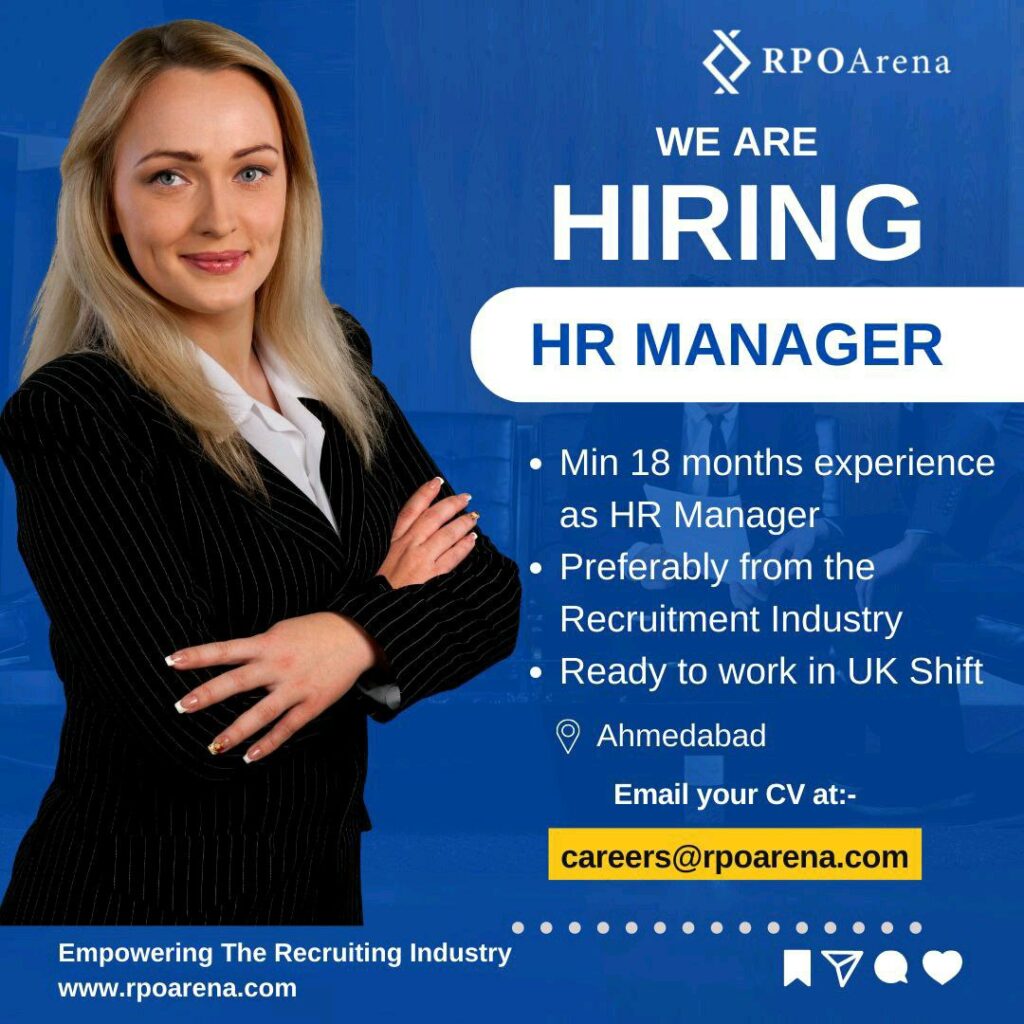 Kindly apply directly. We have just shared to help.
How useful was this post?
We are providing practical training (Labor Laws, Payroll, Salary Structure, PF-ESI Challan) and Labor Codes, Payroll Consultant Service & more:
Get Latest HR, IR, Labor Law Updates, Case Studies & Regular Updates: (Join us on Social Media)
Disclaimer: All the information on this website/blog/post is published in good faith, fair use & for general informational purposes only and is not intended to constitute legal advice.