Using online facility of EPFO you can easily link your Aadhar to EPF. Let us see the steps involved in this.
1) Go to EPFO Unified EPF Portal

Using your UAN number and Password login to Unified Portal.
2) Once you login, then the screen looks like below. Here, under Manage tab, select the KYC option from the drop-down menu.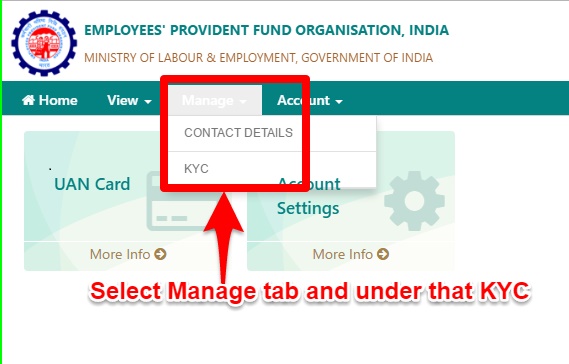 3) Once you select KYC tab, then you will find the screen as below. Here, EPFO provided the options to update Bank details, PAN details, Aadhaar, Passport, Driving License, Election Card, Ration Card or NPR.
We have to select the option of Aadhar. Enter the Aadhar number and also the name as it appears in Aadhar Card EXACTLY. Then click on SAVE tab.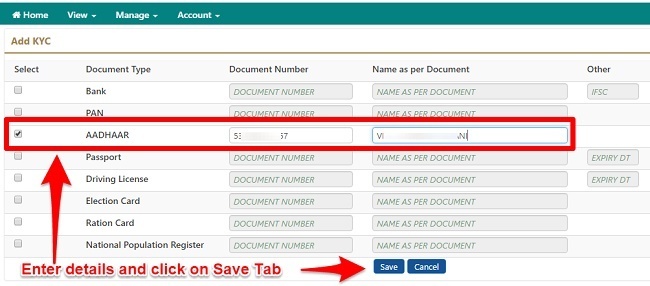 The majority of employees will face the issues here. Due to a mismatch in names or service issues with either EPFO or UDAI, you may be unable to update it. If there is a mismatch with name, then try to inform the same immediately with your employer to resolve the issue.
4) Once you save it, then you can view the same under pending KYC option. The screen of that will look like below. Wait for around 15 days for approval. If it is approved, then your Aadhar status will be available in "Approved KYC" area.

We are providing practical training (Labor Laws, Payroll, Salary Structure, PF-ESI Challan) and Labor Law, Payroll Consultant Service & more:
Get Latest HR, IR, Labor Law Updates, Case Studies & Regular Updates: (Join us on Social Media)