Visit http://epfigms.gov.in/ and Click on the Register Grievance to register EPF complaints.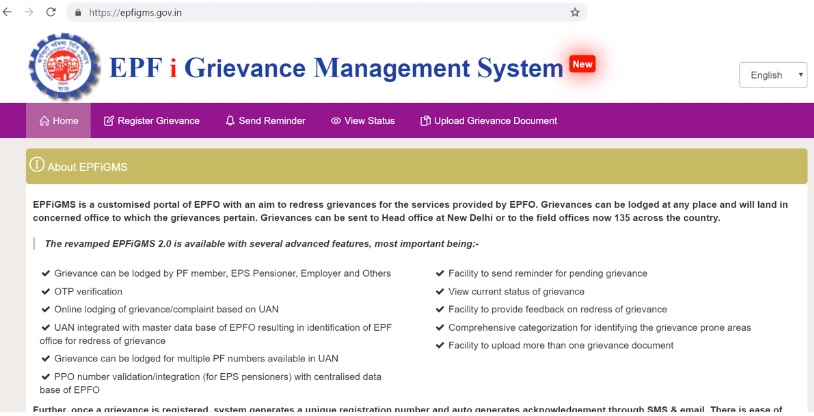 The fields marked as * are mandatory to fill.
In Enter EPF Details you have to:
In Select Status select one of PF member, EPS Pensioner, Employer, Others.
In Select Others, if PF Number is not known to You.
Enter your UAN number. UAN is 12 digit number.
Enter Security Code.
Click on Get Details.

It will show the UAN number, mobile and Email id, as shown in the image below.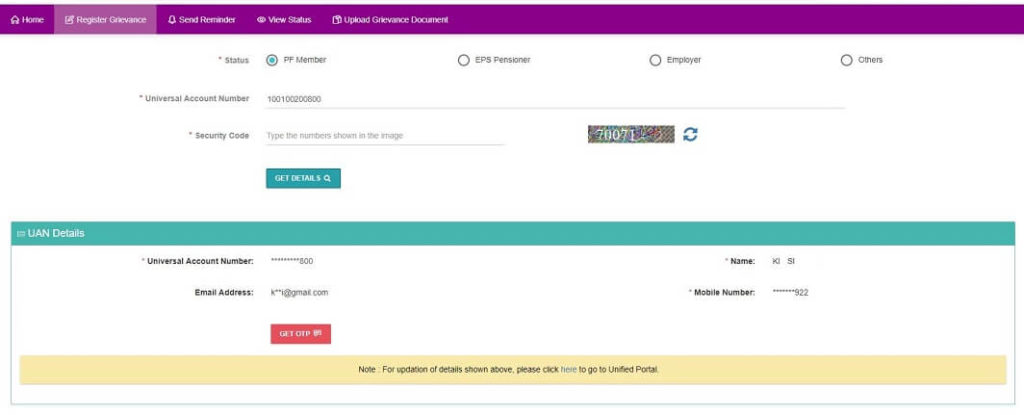 In Enter Personal Details , you will be asked to choose the PF number.
In Enter Grievance Details:
Select the Grievance category under which the complaint falls.
Enter the Grievance description (maximum 5000 characters).
Upload the Supporting documents in pdf format (maximum size of 1 MB) to clarify the complaint. Click on Browse, select the pdf file and click on Attach.
Enter the Captcha and Click on the submit button.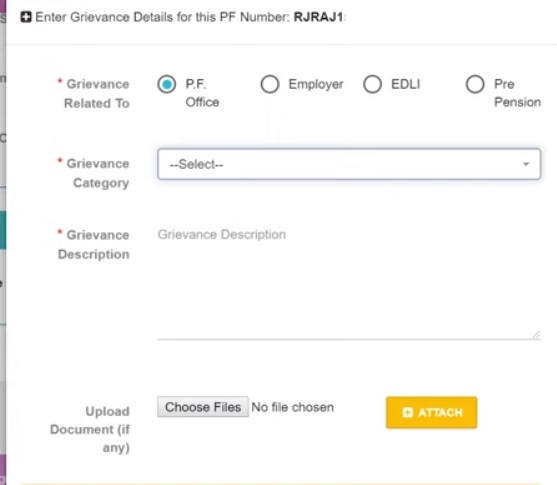 Once the complaint is filed, the complainant is provided with a unique registration number.These details also will be emailed to your registered email id.
EPF Complaints can be tracked online. An employee can use registration number to track the status of his/her complaint.
The EPFO verifies the complaint. After that, it is forwarded to the relevant party for resolution. It takes few days(15-30 days) to get the complaints resolved.
We are providing practical training (Labor Laws, Payroll, Salary Structure, PF-ESI Challan) and Labor Law, Payroll Consultant Service & more:
Get Latest HR, IR, Labor Law Updates, Case Studies & Regular Updates: (Join us on Social Media)